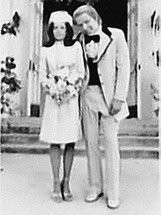 1973A was an ABC timeline and a year in the 20th century. It was created when an elderly Biff Tannen from 2015 gave his younger self from 1955 a sports almanac to make himself rich.
Events
Dates unknown:

Biff created BiffCo, and bought much of the property in Hill Valley, including Otis Peabody's Lone Pine Ranch.
George McFly, Goldie Wilson, Stanford S. Strickland, Mrs. Blumberg (the editor of the Hill Valley Telegraph), Mark Dixon, and three other individuals turned the Hill Valley Civic Committee into a secret committee with the sole purpose of stopping Biff.
The Hill Valley Telegraph was sold to The Washington Post, to prevent Biff from buying it. They published an article that was critical of BiffCo.
Biff bought the Hill Valley Police Department, a television and radio station, and most of the property in Hill Valley.

Thursday, March 15: George was to receive a book award from the Hill Valley Civic Committee. However, he never made it to the ceremony, as he was murdered by Biff Tannen in an alleyway.[2]
Date Unknown: Biff Tannen marries Lorraine Baines McFly.
Appearances
Notes and references
Community content is available under
CC-BY-SA
unless otherwise noted.