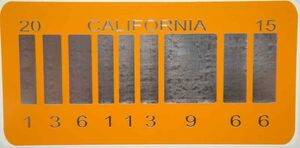 Barcode license plates were in use by 2015 as a means of identifying flying cars.
History
It is assumed that barcode license plates could reveal much more information once scanned than a standard license plate which only previously displayed a six or seven alphanumeric digit combination. It is possible that they could be scanned in the same manner as regular barcodes for use in laser checkout systems.
The DeLorean time machine's barcode plate had the number sequence of 136113966.
Behind the scenes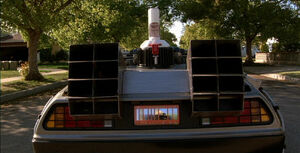 Actuality
Appearances
See also
External links