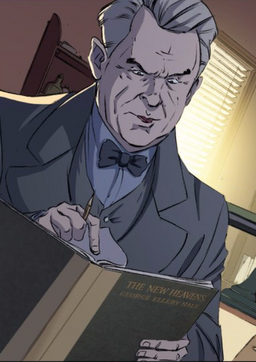 The New Heavens was a book, written in 1922 by the solar astronomer George Ellery Hale, that explained the history of astronomy up to that point, including the stars, the planets, and telescopes with which astronomers have viewed these objects, in a manner that was accessible to both professionals and amateurs alike.
In 1943, while president at the California Institute of Technology, Robert Millikan was reading The New Heavens when Emmett Brown came into his office to ask him to set up an interview with the military for a position on the Manhattan Project.
Appearances
See also
Community content is available under
CC-BY-SA
unless otherwise noted.