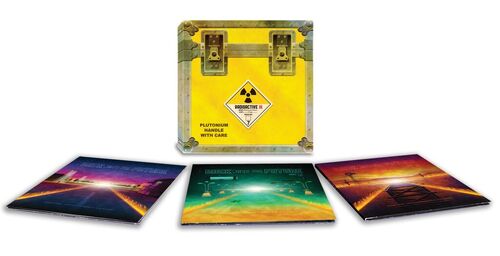 We are less than a week away from the arrival of Marty McFly into the future (aka our present).
To celebrate Mondo is releasing a 6-LP vinyl box set for the Back to the Future trilogy. This set will include recordings from composer Alan Silvestri along with never-before-released tracks from the sequels.
What's really cool about this box set is the packaging which was designed by DKNG studios. The box is none other than the case of Plutonium that Doc ripped off from the Libyan's and each record is encased in albums decorated with the Delorean's iconic fire trails. Also Bob Gale has included an excerpt describing the first time Steven Spielberg heard Silvestri.
As a long time BTTF fan, this is most def going to be under the "Must Have" section on my Christmas list. What do you think about this new, exclusive box set? Post in the comments below!