Welcome Hpage2013!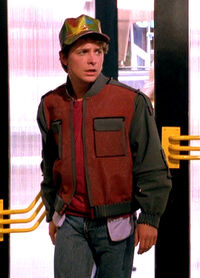 Hello and welcome to Futurepedia, the Back to the Future Wiki. I hope you like the place and choose to join our work. Here are a few good links for newcomers:
Internal pages:
External Wikipedia pages:
Remember that you should always sign your comments on talk and vote pages using four tildes, like this: ~~~~.
I hope you enjoy editing here and being a historian! If you have any questions, see the help pages, add a question to the Cafe 80's, or ask me on my talk page. Your friend in time, — Riffsyphon1024 09:11, February 9, 2013 (UTC)