Welcome Rémi the french!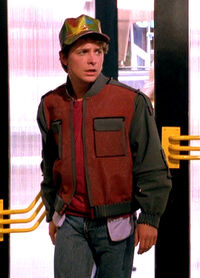 Hello and welcome to Futurepedia, the Back to the Future Wiki. I hope you like the place and choose to join our work. Here are a few good links for newcomers:
Internal pages:
External Wikipedia pages:
Remember that you should always sign your comments on talk and vote pages using four tildes, like this: ~~~~.
I hope you enjoy editing here and being a historian! If you have any questions, see the help pages, add a question to the Cafe 80's, or ask me on my talk page. Your friend in time, — Riffsyphon1024 06:01, June 17, 2013 (UTC)
I do need to alert you that you have been creating articles with unnecessary HTML text in them. I have been removing this as it does nothing to the display of the article and only gets in the way of editing the article text. Please review the Manual of Style. Thanks. -- Riffsyphon1024 06:01, June 17, 2013 (UTC)
Community content is available under
CC-BY-SA
unless otherwise noted.